In order to reorder the pages of your website, please do the following.
Reordering pages
Open the site options menu.
Select Reorder pages.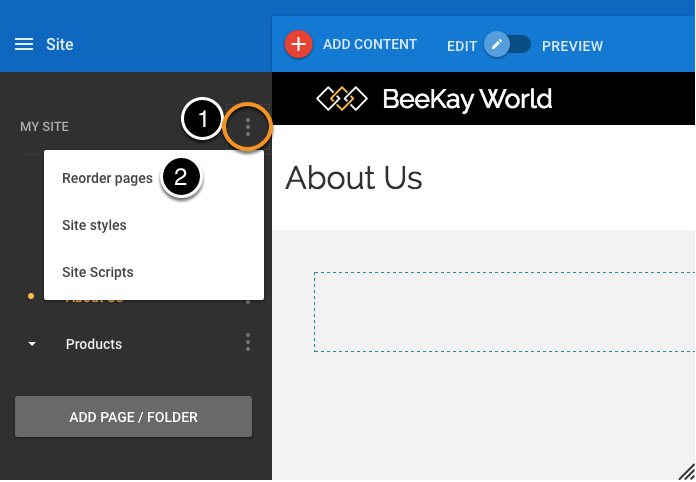 Site styles menu
Click on the Drag icon and drag the page up or down.
Click Save.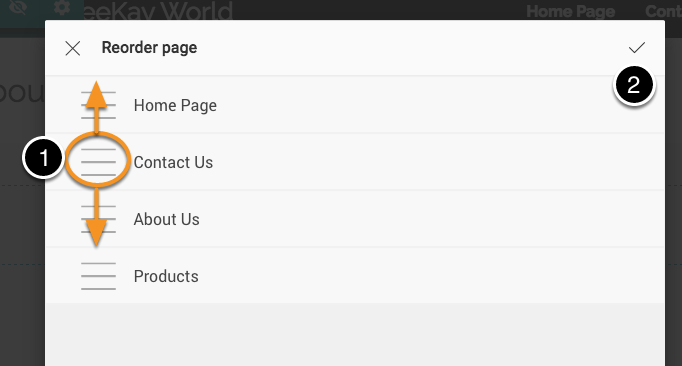 Note: Only top level pages can be reordered. Reordering for pages in subfolders will be released in a later release.